Woodencharts.com
Behind the Layers…
Our wooden charts originate from Jerry Kool's designs and feature his attention to detail. The charts are carefully reproduced using selected layers of Baltic Birch, which are hand-painted, and glued until the desired effect is achieved. The final result is a faithful reproduction of your favourite sailing, boating, or recreation area. Finally, the charts are finished as framed works of art ready to be hung on the wall.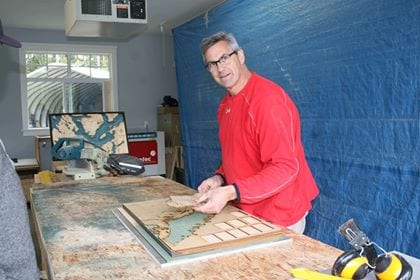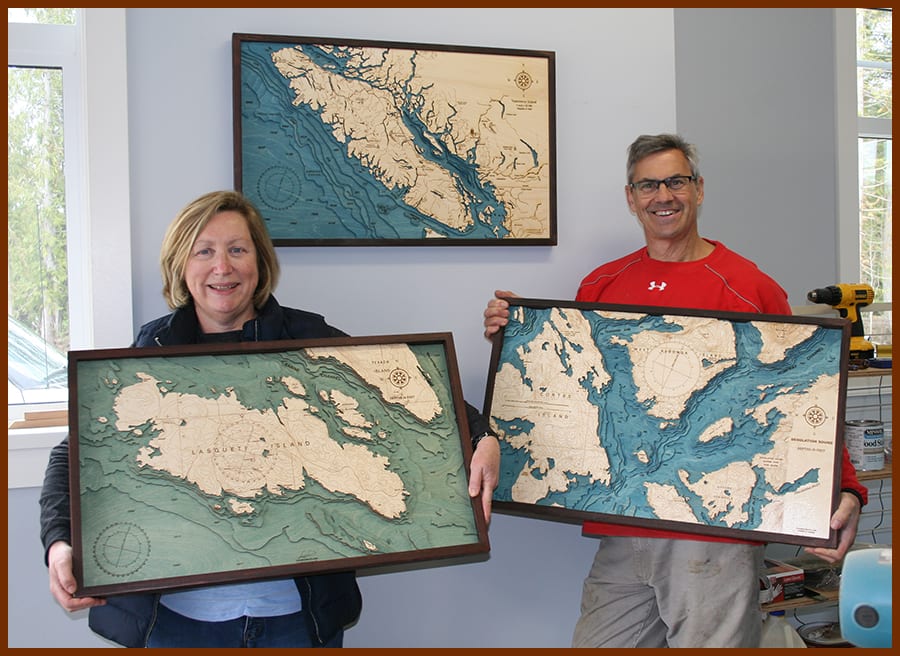 Our charts are constructed in their entirety in our workshop located in Coombs on Vancouver Island.  Patty and Steve take their layers of Baltic Birch and transform them into 3 dimensional nautical charts. People are always fascinated at the details displayed below sea level. The most rewarding part of the chart creation process is the reaction people have when they see their completed chart for the very first time. It is truly a lovely moment and we are always pleased each and every time it happens.
In addition to being available for purchase online our charts are available for purchase at the Cedars Restaurant located at the Tigh Na Mara Resort in Parksville. Please feel free to make an appointment to visit our workshop.